Our Singulier Blanc 2021 Gold Medal Winner at The Drinks Business Sauvignon Masters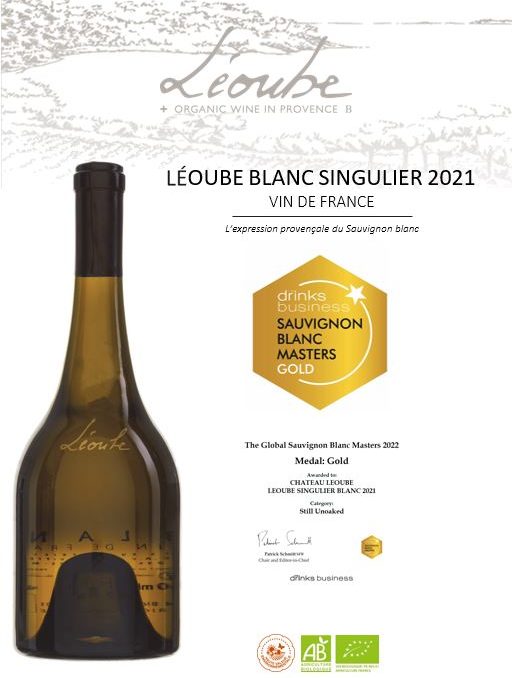 We are pleased and proud to announce that our Singulier Blanc 2021 has been awarded a gold medal by The Drinks Business at the Sauvignon Blanc Masters 2022.
A new award as a tribute to the daily work of the teams in the vines and in the managed by Romain Ott, the winemaker of the estate,.
Huge thanks to each of them.