La plage du Pellegrin et le Café Léoube
A MAGICAL SETTING
THE PELLEGRIN BEACH
At the coastal edge of the Léoube Estate, Plage du Pellegrin is one of the most beautiful beaches on the Mediterranean Sea. Part of the protected area of the Cap Benât in the Var, the beach is a place of precious natural beauty that we cherish and care for all year round.
With nearly a kilometre of pristine golden sand and warm tranquil waters, the beach is a true haven reminiscent of the Caribbean.  Centuries old pine trees reach down to the shore, providing natural shade and coolness in the heat of summer.
The 2023 season has officially begun for Café Léoube.
The teams welcome you from the 8 April 2023 for a new season full of emotions with a Provencal accent.
BEACH ACTIVITIES
Plage du Pellegin is an unforgettable setting to enjoy summer activities on the shores of the Mediterranea Sea. Throughout the summer season  our beach hut 'Le Nautique' is open for kayak and paddleboard rentals giving you the chance to explore the clear blue waters that stretch along our coastline.
Café Léoube also hosts beach film screenings, Live music nights and DJ nights from July to August and offers the perfect setting to relax with a glass of rosé while you're soaking up the Léoube way of life.
See the programme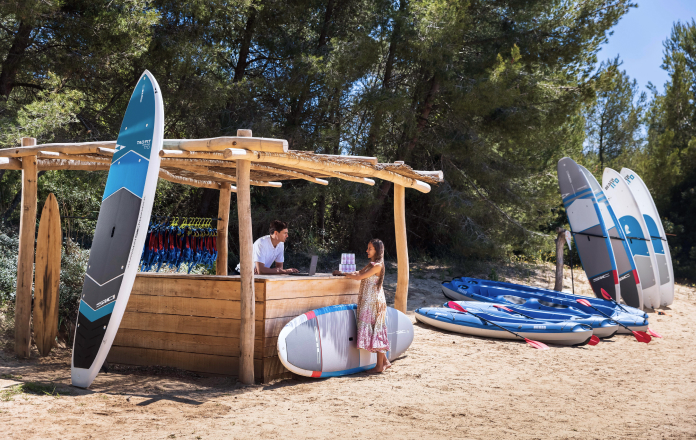 SAVOUR AT CAFÉ LÉOUBE
Le café Léoube
Nestled on the shores of Plage du Pellegrin, Café Léoube serves
seasonal Mediterranean dishes which celebrate the organic
ingredients grown in Chateau Léoube's orchards and market garden.
See the menu
The Café's lounge
Open all day and into the evening the Café's lounge is the perfect place to relax with a glass of our organic wine or cocktails while savouring elegant Provençal cusine. Stay late and enjoy live music, film screenings and regular seasonal events.
See the menu
Just a stone's throw from our olive grove and vineyard, our restaurant the "Café Léoube" and the Lounge are open from April to September and welcome those who want to live a pure moment of Provençal art-of-living.
Book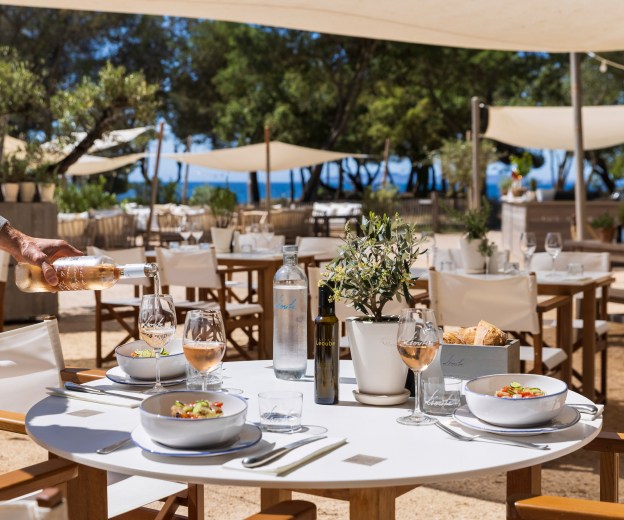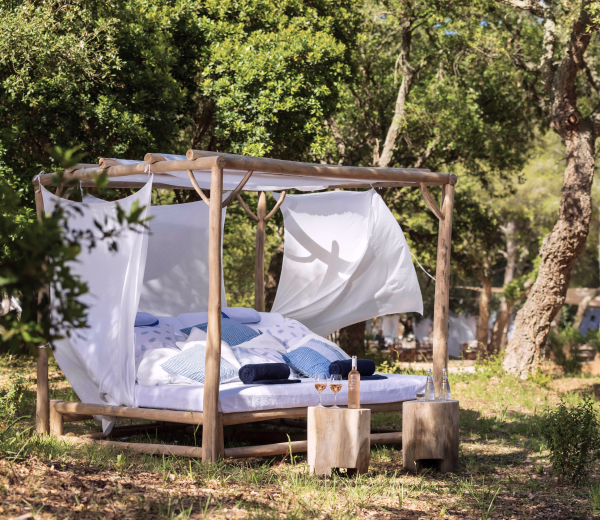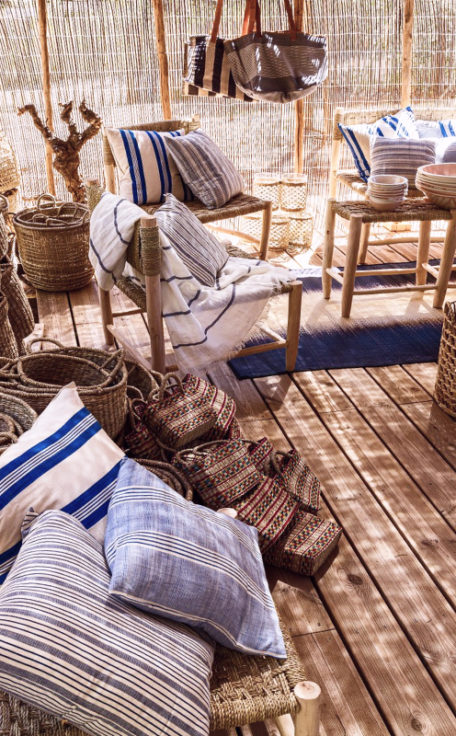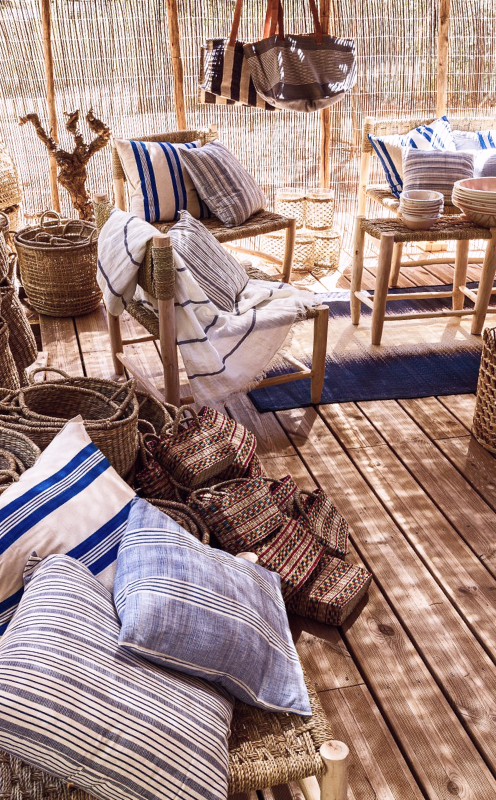 BEACH BOUTIQUE
Alongside Café Léoube on Plage du Pellegrin, our beach boutique celebrates sustainable Provençal living.
With organic cotton beach bags and throws, fine organic linens, sustainable swimwear and natural sunscreen and skincare options, we have carefully chosen beautifully made products ideal for summer in the South of France, including the artisan crockery and glassware used in our café and handwoven baskets, candles and lanterns.
Our thoughtfully curated range includes handcrafted items from Bamford, Nila, Injiri and Juliet Dunn; ethical brands which share our approach to sustainability.
Open everyday during the summer season.
For more information, please contact us by telephone or e-mail.
Discover our estate
Château Léoube is located in coastal Provence in the heart of one of the most beautiful protected sites in Europe, the Cap Bénat.