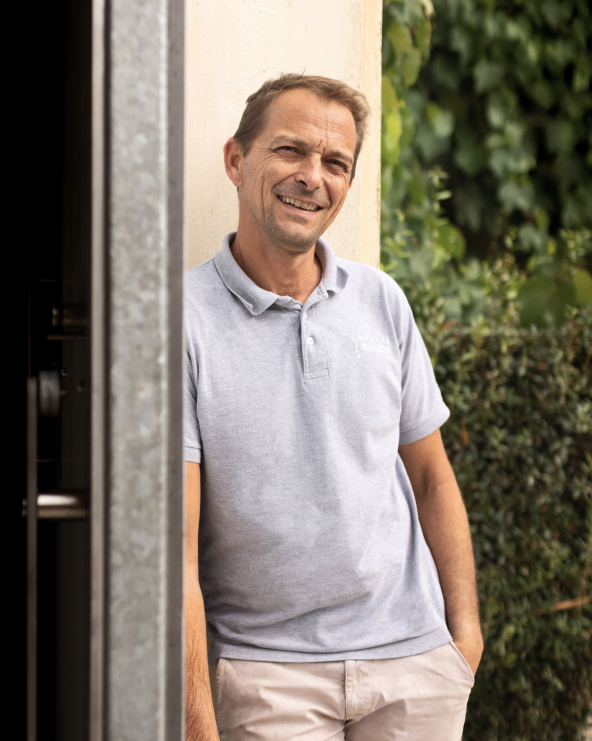 A fourth-generation winemaker of the famous Ott family, Romain has created the identity of the Léoube wines and is dedicated to producing the highest quality organic vintages year after year. Growing up only a stone's throw from the Léoube estate at Clos Mireille, Romain knows the land like the back of his hand and is a passionate believer in natural sustainability and the importance of nurturing the soil.
Joining the Bamford family when they first came to Leoube, Romain was closely involved in the restoration of the vineyards, overseeing the planting of each vine and the creation of the purpose-built winery. His philosophy has always been
"to produce the best that the land can give with great affection and care, protecting it for the next generation."
Romain is dedicated to creating perfectly balanced, elegant wines using traditional artisan methods alongside constant innovation to enhance the health and quality of the vines naturally. By respecting nature and following organic, biodynamic principles that nourish the soil, you will be rewarded with the healthiest, most balanced grapes and world-class wines.
Discover our history
The history of Léoube is rooted in our precious ancient land and soil. Our story is one of family, tradition and passion – a story beginning in the 14th century which continues to live today and will still be written tomorrow.