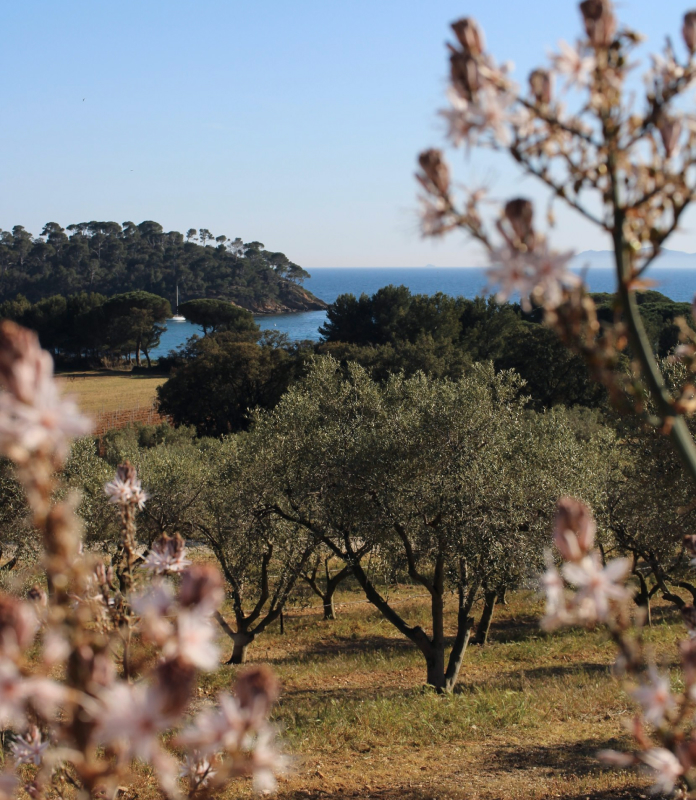 A UNIQUE LANDSCAPE
The Léoube estate lies on the Cap Bénat, a rocky coastal peninsular on the Var coast considered one of the most beautiful protected sites in Europe. Just an hours drive from St Tropez the estate is overlooked by the pretty hilltop town of Bormes-les-Mimosa and faces out to the Mediterranean islands of Hyères, known locally as The Golden Islands. Bordered by four kilometers of clear-watered coastline the estate is home to many ancient oak and pine trees, coastal shrubs and precious flora and fauna.
A UNIQUE LANDSCAPE
Léoube – where land meets sea and sea meets sky. It is here in the heart of the Cote D'Azur and the Côtes de Provence appellation, that our 560 hectare estate takes root. Our organic vineyard benefits from carefully protected terroir with a unique coastal position, enjoying gentle coastal breezes and shelter from inland mountains.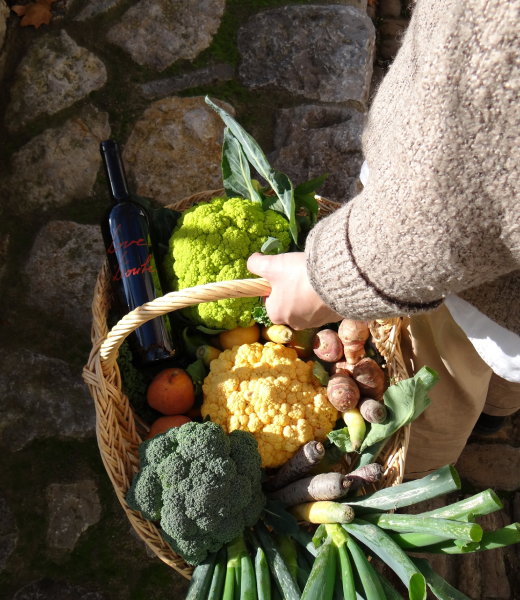 THE ESSENCE OF THE SENSES
To visit Léoube is to awaken your senses and experience a Provençal wine estate rooted in tradition. It is to savour our artisan gourmet specialities, and to taste our organic wines and extra virgin olive oils in the place which inspired them.
CHATEAU BOUTIQUE
Adjacent to our winery, our flagship boutique showcases the organic wines of Léoube, which are all available to try in our tasting room alongside our Provençal olive oils, honey and jams.
Let yourself experience the Léoube way of living as you browse artisan home and tableware, handwoven baskets and lanterns and a selection of products from our much-loved sister brands, Daylesford and Bamford.
Members of our team will be on hand to help you discover each of our organic wines and help you discover the essence of Léoube.
Opening hours: Open all year round.
Open from 10 am to 6pm every day (Sundays and bank holidays included).
(Autumn/winter : From Monday to Saturday . Closed on bank holidays).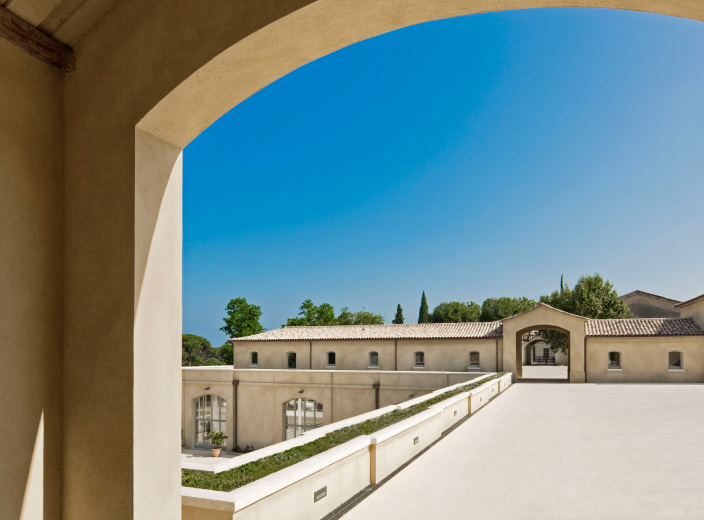 Discover PLAGE DU PELLEGRIN
At the coastal edge of the Léoube Estate, Plage du Pellegrin is one of the most beautiful beaches on the Mediterranean Sea. Part of the protected area of the Cap Benât, the beach is a place of precious natural beauty and home to our restaurant, Café Léoube.