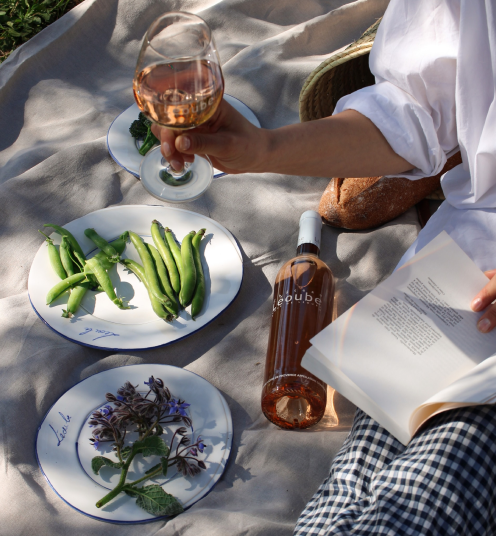 An organic rosé wine must be certified by an independent organization. The European certification VIN BIO, created in 2012, integrates the organic farming label...

Beyond the terroir and the choice of grape varieties, the characteristics of a wine will intimately depend on the vinification technique used.
HOW IS IT MADE?
There are three techniques for producing rosé wine from Provence:
– direct pressing, which produces a light-coloured, fresh and fruity rosé,
– pellicular maceration produces more structured wines with powerful aromas and a more vivid colour,
– blending red and white wines, a technique prohibited in France except for rosé Champagne.
If the Château Léoube estate has the reputation of producing the best rosé in Provence, it is because it has mastered the direct pressing technique to perfection. With little contact with the coloured skin of the grape, the rosé juice remains clear and the aromas fresh and delicate.
We favour vinification in stainless steel tanks with temperature control during the alcoholic fermentation. We then allow the wines to undergo malolactic fermentation.
This second fermentation is a fermentation that takes place after the alcoholic fermentation. It is generally avoided by the winemakers. It transforms malic acid into lactic acid, which naturally modifies the acidity and brings more fatness, roundness, better stability of the wines and also a lower level of sulfites.
Fruity and structured, Léoube's Provence rosé wine is divided into three cuvées:
– Rosé de Léoube,
– the Secret de Léoube,
– Léoube la Londe.
Our estate produces only organic rosé wines.